Velociraptor is a five-star small carnivore that can be created in Jurassic Park: Operation Genesis.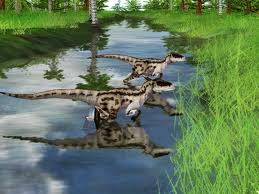 Velociraptors like to congregate in groups. Packs of velociraptors will attack large herbivores like triceratops or parasaurolophus much like they would've done 65 million years ago.
The velociraptors will rampage more when in large groups.
Velociraptors can be modded to be able to duel with large carnivores, akin to the fight scene in the first Jurassic Park Movie.