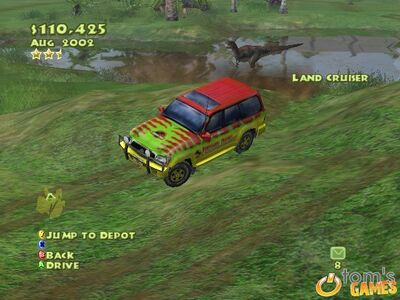 The Safari is by far the most popular attaraction in the entire game. Based on the film, a jeep takes visitors around an enclosure but it must be kept out of large carnivore enclosures as the jeeps are easily destroyed. If a Land Cruiser is destroyed it costs $2,000 to replace it.
- In the trailer it shows that it was orginaly supposed to be a tour, but in the final product you need multiple safaris to have one in every exhibit
- There is a cheat that it can have a rifle in genesis mode
- A mod can make two cars come out per trip like in the movie.